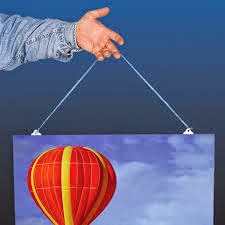 Recently I have had a lot of requests for printing graphics that will need to be hung in various locations. That request is always followed with questions about where the graphic will be hung, how long it will be up and if the graphic will be one sided or two sided. There are many ways to go on something like this and I thought I would share a few of the options here.
One option is to print the graphic to foam core either one sided or two sided and just fasten a cork screw with an eyelet on the end to the top corners of the foam core and then you can hang it with fishing wire or string. That works great.
You can also use banner snap rails. This gives a more elegant
look. These are typically sold in sets One is for the top and the other is for the bottom so it hangs straight and taught. With snap rails the banner is typically printed on vinyl or paper.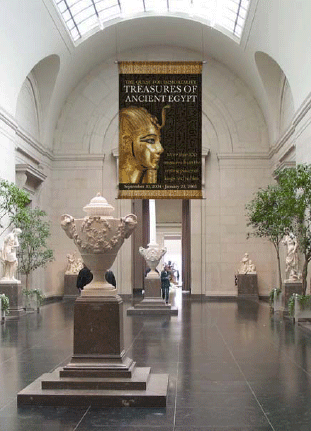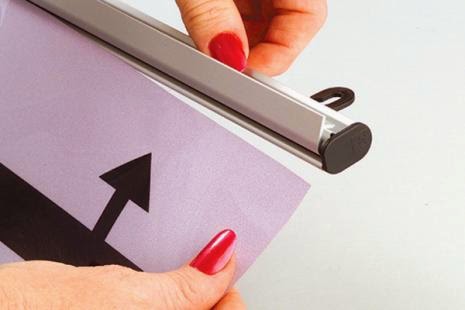 Another common approach is to use banner poles or dowel rods. With this approach the graphic has to have a pocket at the top and bottom for the banner pole to slide into and then is hung via a string or wire of some sort. If the width is narrow (only a couple feet) then dowel rods work fine. If the width is 4 feet or wider, then I recommend a more substantial banner pole approach. The wider the graphic gets, the more it will tend do sag in the middle if a lesser strength pole is used. I hope this helps. You can see more examples by clicking here