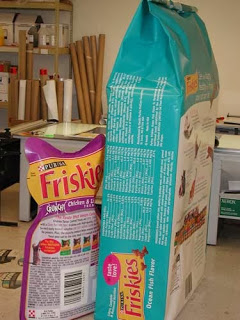 Oftentimes when I work with new business start ups, advertising agencies, graphic designers and marketing professionals, they have a need for showcasing how a new product will look before it is ready. The normal manufacturing process for creating the actual packaging is time consuming and requires a large investment so having the ability to make a few "comps" in the initial stages can be a huge benefit for showcasing how a package will look before it is actually ready for final production.
Packaging comps are used for generating interest in a new product, showcasing how something will look before the final package can be completed,  and for test marketing with focus groups to confirm which packaging concept works best before making the final investments in a full print rollout.
Finding the right material, the right color combinations and the right size are just small parts of the overall effort. Pictured on this page are examples of packaging comps we helped produced on behalf of clients who provided art files as the starting point. The key here is to provide art files that can be used for converting the design into actual packages. Those templates will typically come from the designer.
Here are few helpful links to learn more about packaging comps:
http://www.thedieline.com/
http://bestdesignoptions.com/?p=22224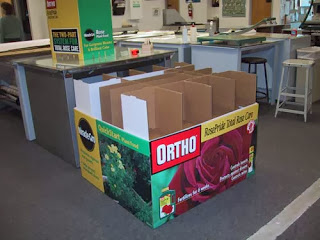 B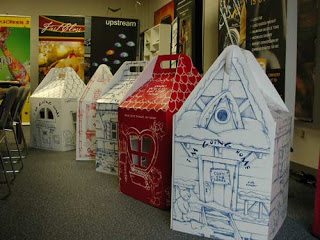 elow in blue is an excerpt from Roland's White Paper on this evolving
service offering. You can see the actual white paper by clicking here: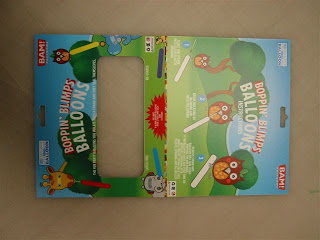 Incorporating state-of-the-art technology, UV inkjets are capable of producing realistic package prototypes in hours instead of days or weeks, without the long set-up time, waste and returns associated with traditional package prototyping methods. In addition to enabling flexo printers to create high quality prototypes in-house and in record time, the ability of UV devices to print on virtually any substrate allows for the creation of package prototypes using materials identical to
those used in the final print run. The advanced features of UV inkjet printers also make it possible to incorporate unique, eye-catching varnish and embossing effects that add value and appeal to any prototype. These innovative UV devices are opening up new profit centers as well, allowing flexographic printers to accept shorter runs and new types of print jobs that previously wouldn't have
been economically feasible. By making it possible to create detailed, realistic prototypes without taking the press offline or outsourcing, a digital UV inkjet printer, such as those within Roland's VersaUV® series, can save valuable time reducing both cost and labor. Because these machines are capable of printing directly onto the flexible substrates and clear films often used in flexo jobs – including PET, PP and shrink wrap – accurately matching colors and providing "proof of concept" becomes a much easier task. A packaging design firm, flexo printer, or converter that adds a UV printer into its daily workflow can show a prospective customer a prototype that resembles
the final, finished product in every respect – right down to the client's desired packaging material – within hours
Proofing
A big part of the pre-press process is proofing, which can be an expensive and painstaking rocess. In a flexo operation, even a single proof or comp requires creating plates, which adds labor and material cost to the job. While many shops rely on water-based inkjet proofing devices to curb costs and produce proofs, these platforms don't always support the types of films and other substrates used to
produce flexible packaging. And, prototypes produced on substrates differing from those used in
the final product – even if those differences are subtle – can cause problems when the job goes to production. The emergence of UV-LED inkjet printers addresses this dynamic. These devices deliver both the precise color imaging of water-based inkjets and the broad media support needed to effectively simulate on-press results, at a fraction of the time and cost.
Another helpful characteristic is the ability to print with white ink and spot varnishes. Not all digital print equipment has this ability. If you need to print on clear label or clear stocks, having the ability to back it with white ink is an important factor. With it the image can stand out when placed on a dark background. Without it, the image can fade into the background because it is missing the white backer to make it stand out.