Beyond a basic sign, outdoor signage also includes items such as Event Tents, Outdoor Flags, A-Frames, Sidewalk Signs, Concrete Graphics and more. Tell the world who you are with a custom outdoor sign that highlights your presence while promoting your company's unique brand and identity. Outdoor signage solutions may range from outdoor yard and sidewalk signs, product marketing and promotion to outdoor events, meeting signs, real estate signage andeven vehicle graphics of all types.
Your outdoor signage can be one of your most important marketing tools. Your outdoor signage should grab customers' attention, inform them of your services and inspire them to take action. Due to its relatively low cost and extremely high audience, the cost per thousand impressions with outdoor signage is can be substantially lower than radio, TV, and print media.
We use our cutting-edge, digital imaging technology to deliver and signage partnerships to create the clearest and most powerful outdoor visuals available — within budget and on time. We offer a wide variety of cost-effective custom outdoor signage and graphics solutions and service solutions that get your message out of the office and into the outside world.
Attract new business with your all weather banner. Vinyl Banners are great for both indoor and outdoor use and can help generate traffic and sell products. Banners are great for promotional sales events, and attracting new customers to buy items that they might not initially have purchased. Customize your banner. The limitless size and available colors of our outdoor banners allows you to customize a large commercial banner for your business or design a banner for you next event. With emerging technologies, banners are now available in several different materials including environmentally friendly products, poly, vinyl, nylon and flex-face. The ease of installation and effectiveness of vinyl banners makes advertising easy.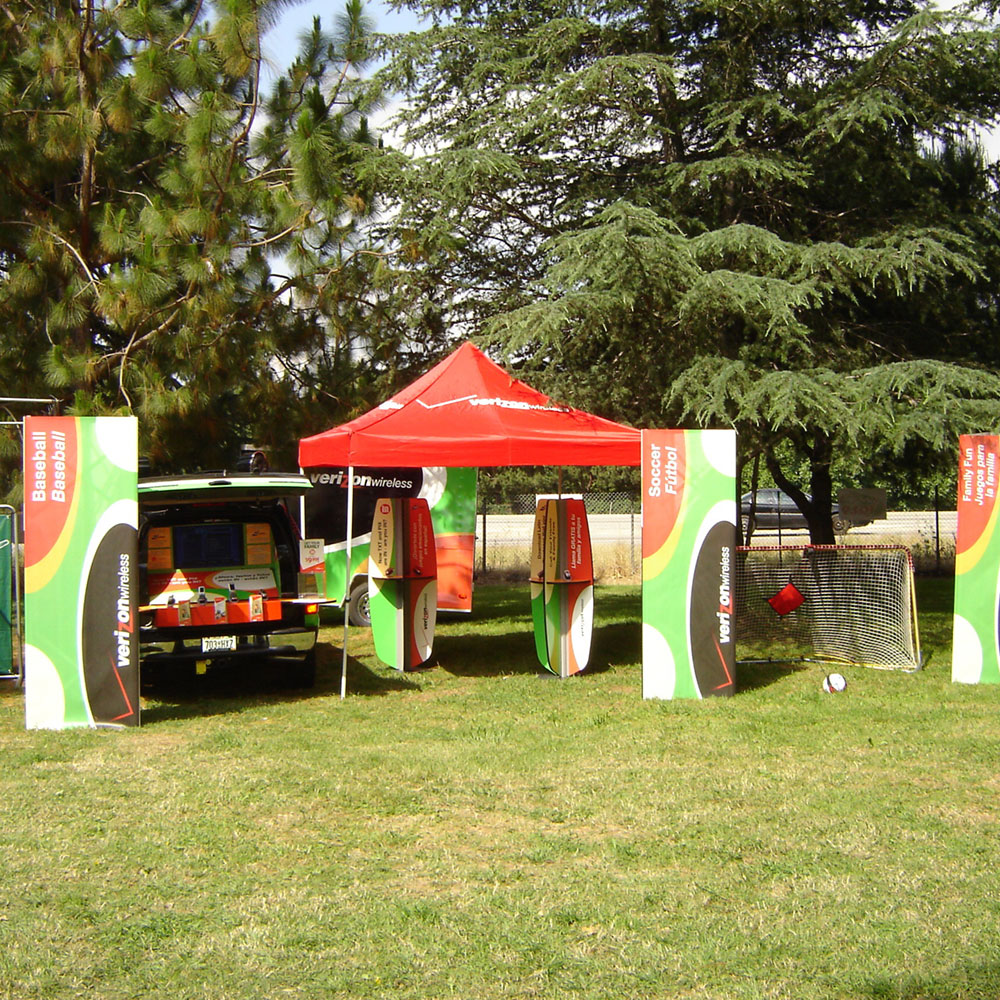 Who Uses Outdoor Signage?
Retail
Advertising agencies
Hotels
Banks
Auto shops
Construction companies
Food and beverage companies
Health care providers
Real estate
Sports teams
Transportation companies
Individuals